uggs adirondackugg boots kensingtonjimmy choo ugguggs retro cargougg adirondack bootsuggs salediscount ugg ukkensington uggsuggs bailey button tripletugg moccasins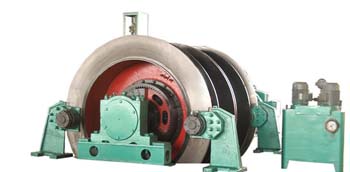 Mine Hoist, Mine Hoisting,Mine Windlass,Mine Hoisting System
Beijing Double Dragon International Industrial&Mining Machinery Co., Ltd(Bidragon International) is a professional company specializing in producing mine hoist,mine windlass and mine winch. Bidragon International can provide best solution for mine hoist system.Our mine hoist and winch have been sold all over China, and the products also have been exported to Vietnam, India,Mongolia ,Australia , Philippines and other countries. Our products are welcomed by all our users.
Mine Hoist,Mine Winch,Mine Windlass
The company's main products are divided into four categories covering over 50 varieties, such as lifting hoist winches of different models, mining winch applied to coal and non-ferrous metal mining. The company is also experienced in design and manufacture of various nonstandard large-tonnage windlasses and hoist winches.Our factory is a national fixed-point production of mine winder, mine hoist machinery enterprises, and an appointed supplier for the National Mining complete set of equipment with strong design and manufacturing capabilities. Now covers an area of 66000 square meters, with assets of 1,260 million US dollar, professional engineering and technical personnel more than 100 people and has annual production capacity of over 1,000 units. The main products are JTK, JTKB, JTP, JTPB mine winder and JK, JKB mine hoist.Our company focuses manufacturing and researching mining hoist system and the development and application of remote monitoring system. With low speed and high torque, the first hoisting machine using rare-earth permanent magnetic synchronous technology has been developed by our company.
Our main product series as follows:
(1) JK/E series (dia.5m - 2m) single rope winding mining winch
(2)JKMD series (dia.4m - 1.85m) E type multiple rope friction winch
(3) JTP series (dia.1.6m - 1.0m) mining hoisting winch
(4) JTK-A, B, and D series (dia.1.6m-0.8m) mining winch

Our company has passed National Coal Safety Authentication, ISO 9001:2000 Quality Management System Authentication and CCC Authentication in 2003. Since 1998, our company has introduced computer database for mining hoisting equipment, and has set up CAD design platform, 3D design platform, quality control testing platform, marketing network. We have formed an integrated system for researching, manufacturing and selling.
Beijing Double Dragon International Industrial&Mining Machinery Co., Ltd(Bidragon International)
Add.: No.2-1803 Soubao Business Center,No.16 Nansanhuan Xilu,Beijing China.
Tel: 0086-10-56072116 0086-372-2190222 Fax: 0086-372-2190333
Email: info@minehoisting.com
Tags: mine hoist, mine hoists, mine hoisting system, mine winch, mine winchlass,dispatch winch,sinking winch
Recommand
Latest Product
High-tech team
High-class product
Turn-key solutions provider
Proven technology
Eliminate disposal costs
Latest News
At the end of March, Our manager, Macros, went to Mongolia to attend the trade show in Ulaanbaatar when he was....ReadMore